THE NATIONAL COLLECTION OF LAVENDERS
in partnership with Plant Heritage
Our lavender collection run in association with Plant Heritage includes over 100 different varieties of lavender.
You can see close up the differences between all the types and hopefully be able to choose the one for your garden more easily.
10am - 5pm everyday.
Visitor Information & Bookings: 01485 570384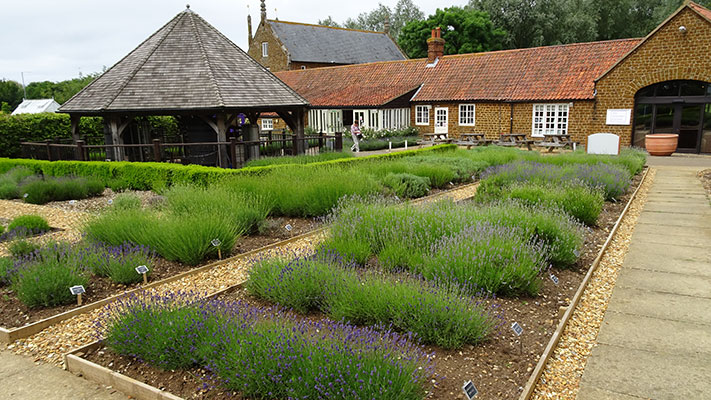 Who are Plant Heritage?
Plant Heritage is the world's leading garden plant conservation charity. Formerly known as the National Council for the Conservation of Plants & Gardens (NCCPG), Plant Heritage brings together the talents of botanists, horticulturalists and conservationists and the dedication of keen amateur and professional gardeners.
Their mission is to encourage the conservation of cultivated plants in the British Isles, supporting and publishing research into these plants, their origins, their historical and cultural importance and their environments, and helping to educate the public in the importance of cultivated plant conservation.
What is a National Plant Collection®?
Plant Heritage's (NCCPG's) mission is to conserve, grow, propagate, document and make available the amazing resource of garden plants that exists in the UK.
The main conservation vehicle is the Plant Heritage National Plant Collection® scheme where individuals or organisations undertake to document, develop and preserve a comprehensive collection of one group of plants in trust for the future. Most of the collections are based around a related group, for example a collection of oaks or daffodils. This allows the scheme to develop systematic coverage of cultivated plants in the United Kingdom.
Our garden plant heritage is under threat.
Over centuries countless garden plants have been developed by British collectors & growers. The legacy of their work, often undocumented, is at risk, yet it may hold the key to new pharmaceutical drugs and drought resistant plants.
What does plant heritage do?
Plant Heritage works to publicise the risk to our cultivated plant legacy. They run the National Collection Scheme, encourage and publish research.