HERB GARDEN & PLANT CENTRE
From lavender hedges and chamomile lawns to companion plants and herbs for home remedies, we have them all.
How nice it has been to see so many people keen to re-create a traditional cottage garden complete with useful, scented and softly flowering herbs mingling with the all important vegetables and maybe a chicken or two! Forget all that concrete and decking! A garden should be full of fragrance and colour, bees and butterflies and all manner of delicious produce to eat.
We have selected a range of our herbs to show you in this catalogue. If there is something not listed here that you were looking for give us a ring, we do not have enough space here for every variety.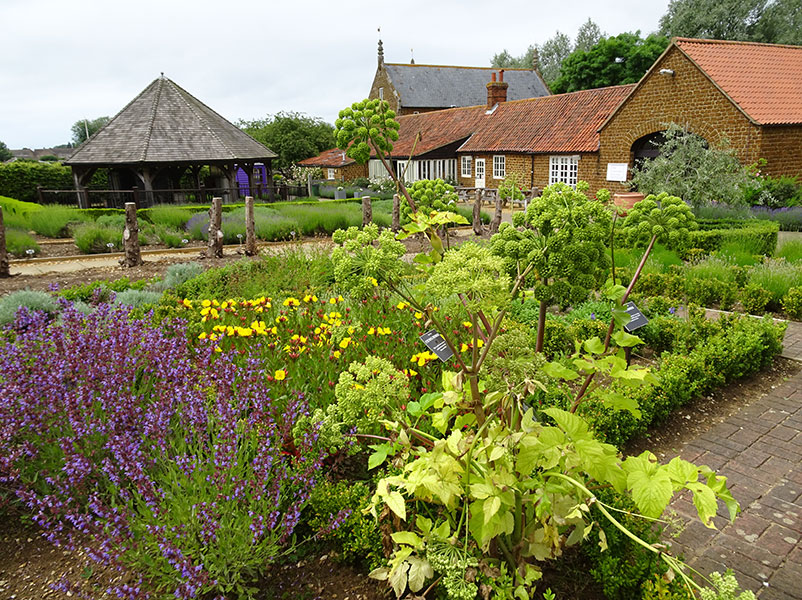 Parsley
A very versatile culinary herb with many uses. Chopped leaves can be used in salads, sauces and soups, Great with fish and egg dishes. Also used to freshen breath when chewed raw.

Sage
Aromatic low growing herb. Leaves can be chopped and used in stuffing and vinegars. Good with pork and poultry.

Rosemary
Evergreen perennial herb used to add flavour to many meat dishes, can also be added to jellies, jams and biscuits.
Common Thyme
An essential herb in any kitchen. Used with parsley and bay to make a bouquet garnish. Add to stocks, marinades, stuffing and soups.

Chocolate Mint
A strong flavoured peppermint with a hint of chocolate. It can be used in herbal teas and chocolate pudding.

Moroccan Mint
A sweet flavoured mint with a clear spearmint aroma. A good year round mint great for mint teas and new potatoes.

Applemint
An apple scented mint noted for its fine flavour. Can be used for mint sauces and vinegars or chopped and sprinkled over vegetables.

Pineapple Mint
An ornamental form of Applemint with attractive cream variegated leaves. Has a slight pineapple scent and can be used to decorate salads, summer drinks and fruit salads.

French Tarragon
An exceptional culinary herb with a subtle and warm flavour. Used in sauces and vinegars and is also excellent with chicken and egg dishes.

Double Chamomile
A creeping herb with creamy coloured flowers. Both foliage and flowers are sweetly scented of apples. Flowers can be used fresh or dried to make a relaxing tea.

Rosemary Barbeque
All the culinary uses of normal Rosemary, this variety has straight branches which make perfect ready flavoured meat skewers.

Oregano Hot & Spicy
Hotter than normal oregano, the leaves can be used fresh or dried to add flavour to pasta, pizza and many other Italian dishes

Lemon Thyme
An upright bushy plant with dark green leaves. Excellent for use in culinary dishes, this adds a fruity lemon flavour. Good with poultry, fish, fruit salads and baked custard.

Lemon Balm
An aromatic herb with a fresh lemon flavour. The leaves can be used fresh or dried to make a refreshing drink when added to boiling water. Chopped leaves can be added to fruit salads and iced drinks.