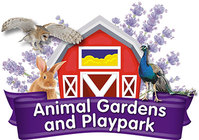 Providing a living educational experience where children and adults are able to enjoy both domestic and wild animals whilst learning about their natural environment.
!ANIMAL GARDENS ANNOUNCEMENT!
Unfortunately, the Animal Gardens has made the difficult decision to close for the remainder of 2020. Whilst Covid-19 has caused us many problems, we now have the potential risk of Avian Flu.
As of 14th December, it will be a legal requirement to house all poultry indoors & to implement strict biosecurity measures. While posing a small risk to humans, Avian Flu can be devastating for birds. The welfare of our animals is of the greatest importance & we feel that closing at this time offers the best protection for them.
We would like to thank our customers for your continuing support & understanding, & we hope to welcome you back in 2021.
The rest of the Norfolk Lavender site remains open as normal.
!!!Closed Until Further Notice!!!
Animal Gardens and Playpark Rules
Without exception, all children under 16 years of age are required to be accompanied by a responsible adult at all times whilst in the zoo, for their safety and for the welfare of the animals in our care.
Unfortunately, we are not able to allow dogs into the Animal Gardens. (excluding guide/assistance dogs)
Whilst we appreciate your kind gesture, please do not bring any food for our animals. Food can be purchased at the admissions kiosk.
Smoking is strictly prohibited in the Animal Gardens.
Please note, peacocks, ducks and other fowl roam the site freely, please do not chase them.